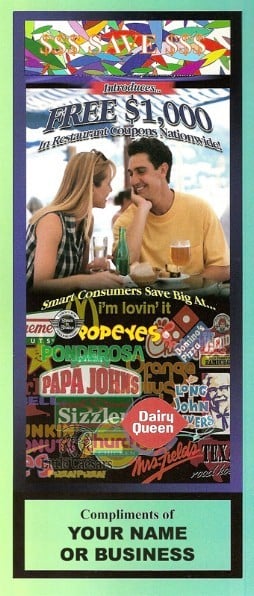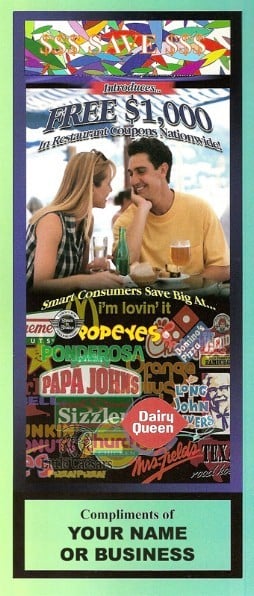 $1000 in Restaurant Coupons Certificates (Starting @ .49 ea.))
$49.00
Draw More Potential Customers Your Way By Offering Them a FREE $1000 in Restaurant Savings Certificate.
Offer your potential customers $1000 in Restaurant Coupons Certificates to take a look at your business products & services.
Get more visitors to your business or web site with this fantastic offer. DON'T PASS UP THIS OPPORTUNITY!