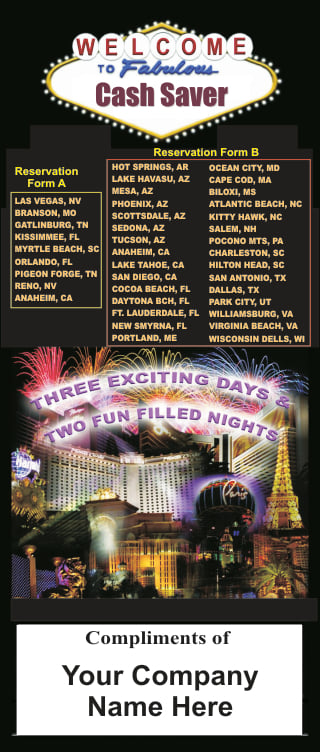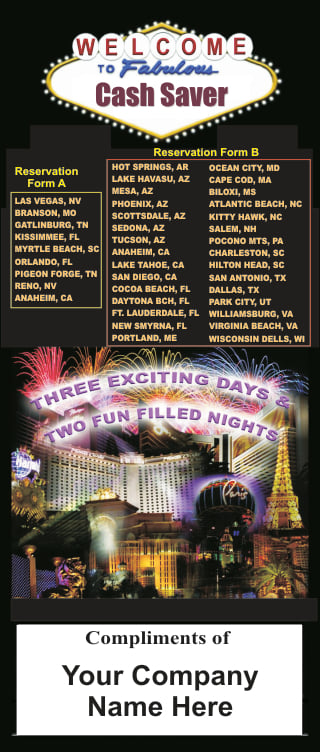 3 Days & 2 Nights Vacation Certificates (Starting @ .59 & Less Each.)
$59.00 / On Sale
Draw More Potential Customers Your Way By Offering Them a FREE 3 Days / 2 Nights Vacation Certificate.
Giving your customers Free Vacations is guaranteed to increase leads or sales for your business!
Vacation certificates and vacation packages are a great way for Merchants, MLM's, Home Based Businesses, or anyone selling a product or service to TRIPLE your leads and sales by offering your customers 2 FREE NIGHTS at a major Hotel/Casino in Las Vegas or 20 other resort cities.
Get more visitors to your business or web site with this fantastic offer. DON'T PASS UP THIS OPPORTUNITY!